Process Robotization
Human assist with RPA
Process Robotization
Automate time-consuming tasks

53% of businesses started their
Robotization journey!
Your employees spend 10% to 25% of their time on repetitive tasks.

When will you stop this wasted time?

How we Robotize your Processes
Decrease workload related to simple processes
OUR ROBOTIZATION SOLUTIONS

Automating financial tasks
We robotize all repetitive financial processes, like accounting closing, VAT return, billing generation, budget monitoring, Reportings.
Streamline Human Resources processes
We robotize repetitive processes like Payroll & vacations management, On-boarding, expenses, Recruitments, your HR team focus on human.
Robotization of Logistics & Purchasing processes
Delegate the heaviest tasks and empty of added value of your teams : Stocks, orders & deliveries management, suppliers maintenance, conformity.
Periodic report generation
Automate the generation of your current reports to save time, avoid errors and track standardised data, updated in real-time and accessible by all through a single transversal application.
IT Office Support
We can robotize Data quality, Authorization management, Data migration, Cybersecurity, Data Prep & Modulization.
Automation of mass data management
We automate mass data entry, archiving and retrieval to save time and improve other not automated processes.
OUR EXPERTISE
MOBILU works with the best automation tools to guarantee performance and safety robotization !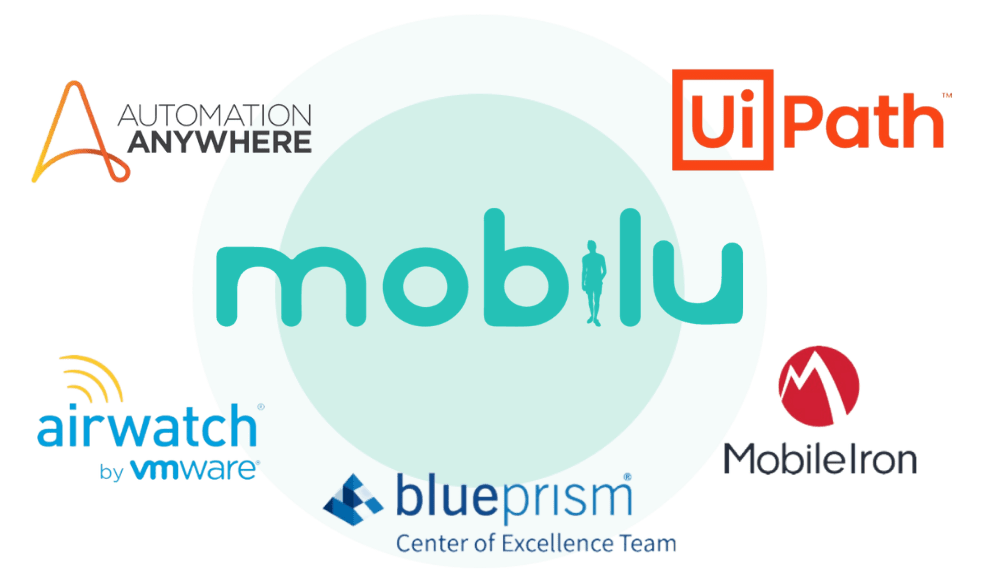 Proud projects that make us stand out