Digital Data Room
Securely share confidential business data and more
Digital Data Room
Secure and easy-to-use digital data room for collaboration and data exchange.
Whether it's to share data and documents within internal teams or outside the company with customers, suppliers and business partners.
Additional digital features for an advanced, scalable and future-oriented data room.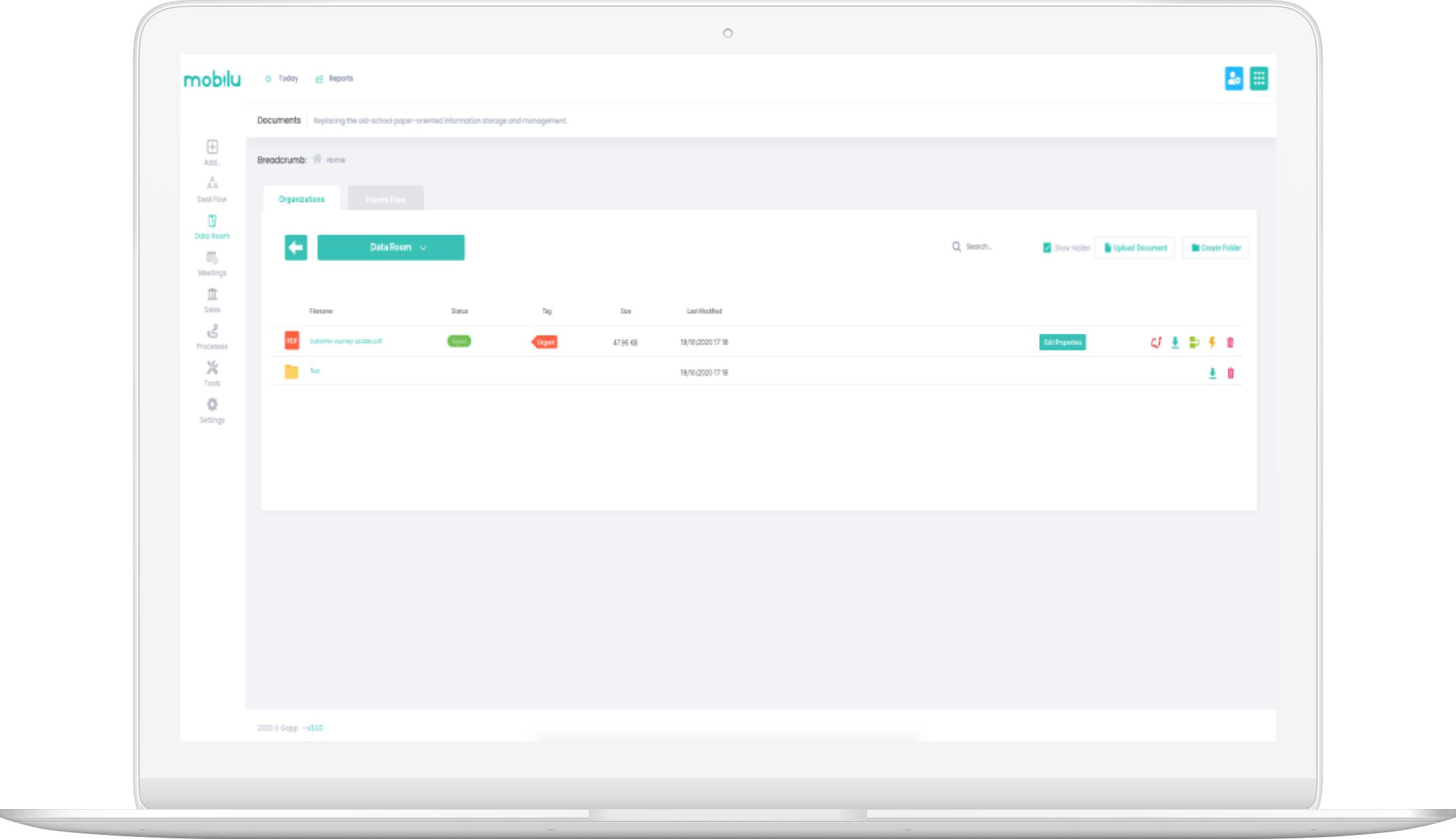 All-in-One Platform

FULL DIGITAL DATA ROOM PROCESS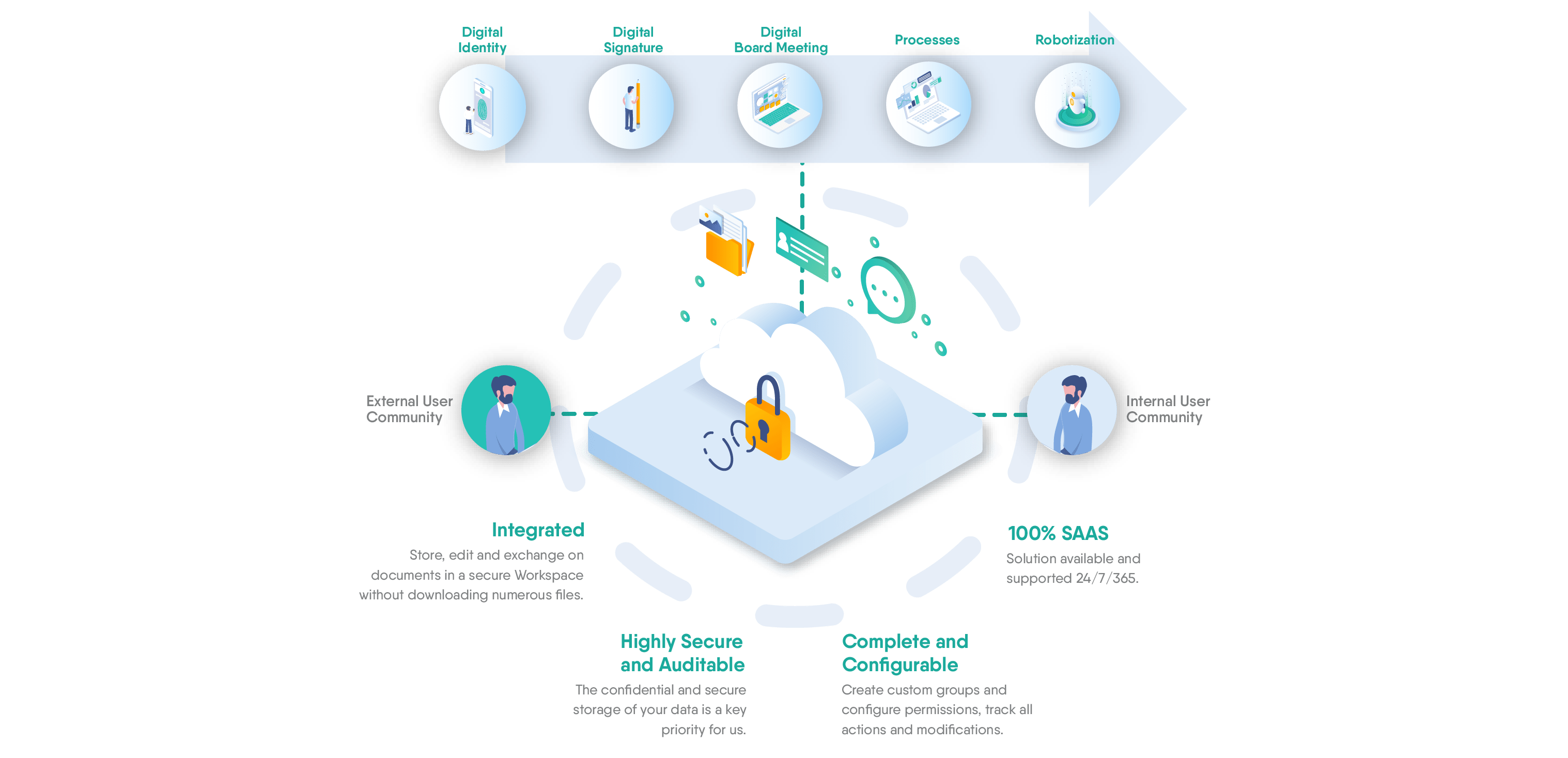 Our Additional Features


Digital Signature
Integration of digital signatures to sign a document remotely (SES, AES, QES)


Board meeting
Digitalization of all the process from meeting organization.


Digital Identity


Processes & robotization
Robotization for better management of your data (Date quality, Authorization management, ...)
MOBILU DIGITAL DATA ROOM
COMPETITIVE ADVANTAGES

Advanced Dashboard
Access Workspaces, view recent activity and notifications feed, and manage your messages from a user-friendly interface, always accessible and from anywhere.
Efficiency
Setup takes less than 10 minutes, intuitive Platform, unrivaled file and folder upload speeds and many file formats supported.
Security & Reliability
The confidential and secure storage of your data is a key priority for us. We guarantee quality, high performance and technical support.
Scalable Platform
Our Digital Data Room allows you to securely share sensitive data, but also manage it through additional functionalities like digital signature, digital board meeting, robotization ...
Easy Collaboration
Store, edit and exchange on documents in a secure Workspace without downloading numerous files.
Permissions Management
Create custom groups and configure permissions, track all actions and modifications made within a Workspace
Build your Plan
Include Digital Data Room
module in your plan.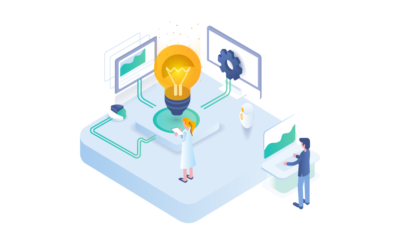 Case studies
Proud projects that make us stand out