Gapp
improve your business' agility
Gapp Platform
Is your company using its full capacities?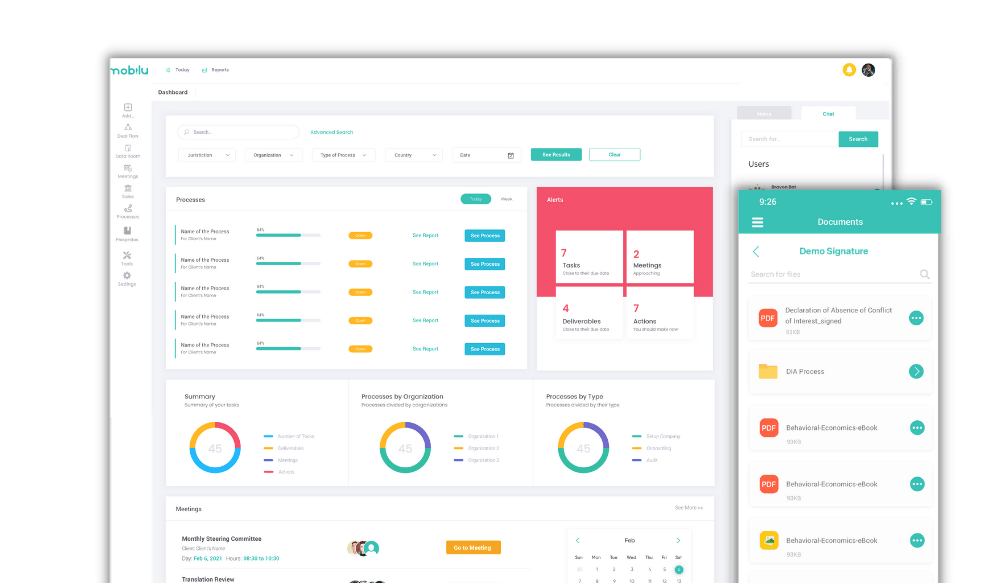 All-in-One Platform

What is Gapp?
Gapp facilitates your transformation thanks to a modular 100% Cloud solution. It provides you with modules and procedures that are useful for your company in an intuitive and easy-to-use interface. Gapp digitizes your business, processes and allows you more efficient administrative management with the help of some tools like Digital Signature, Digital Data Room, Digital Board Meeting, Digital Smart Presentations and Micro e-Learning to develop skills.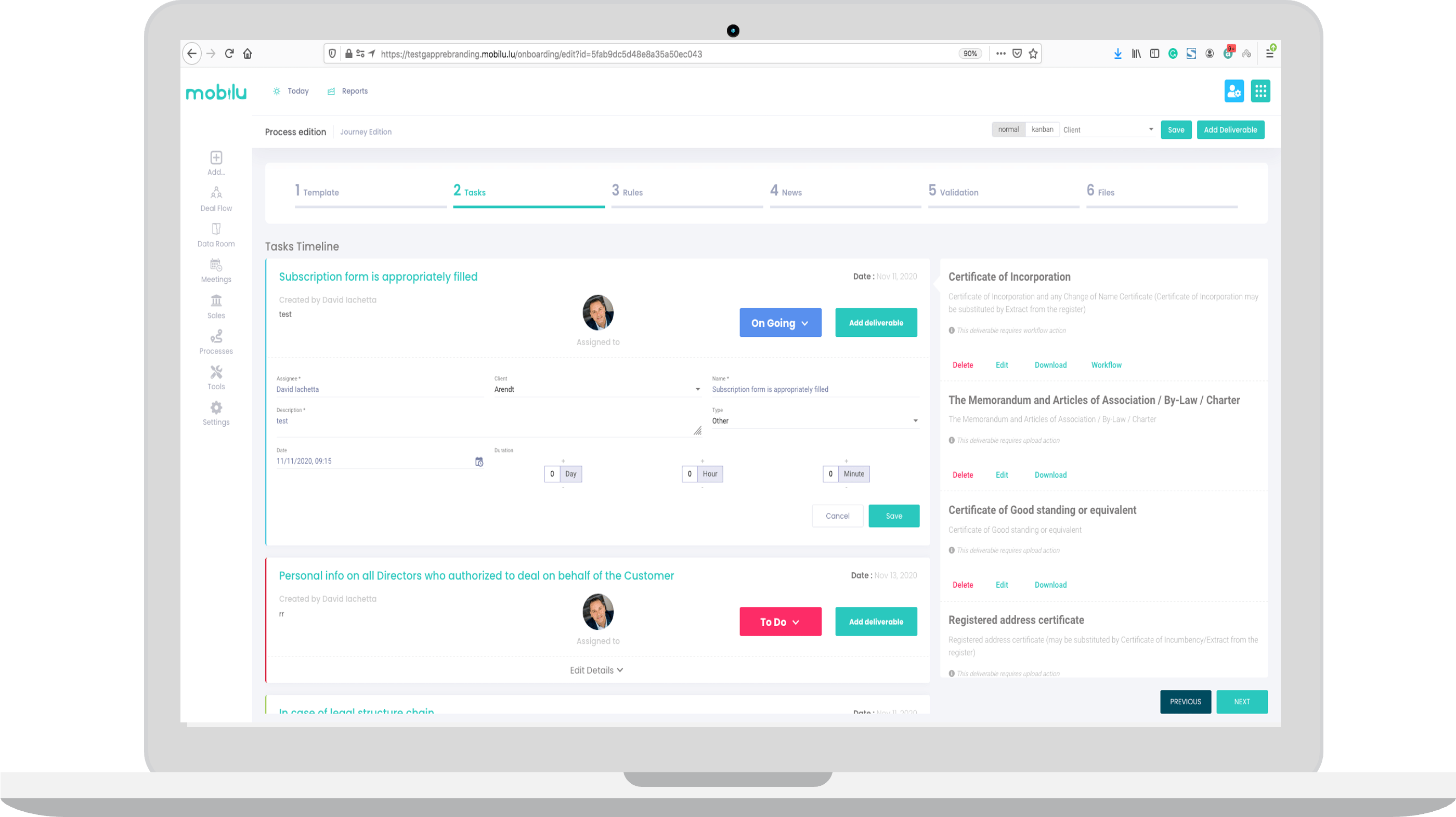 WE BELIEVE IN YOUR POTENCIAL
Close the Gapp between your processes and your clients
Flexible, Advanced & Easy to Use Dashboard
Access Workspaces, view recent activity and notifications feed, and manage your messages from a user-friendly & intuitive interface, always accessible and from anywhere. Choose how and where you want to deploy the solution (public cloud, private cloud or on-premises). The Setup takes less than 10 minutes, with fast uploads of files in various formats.
Security
The confidential and secure storage of your data is a key priority for us. GDPR and eIDAS compliant; Verify signer identity via email, OTP/SMS text code, Q&A & DIGIPASS. Also integrates with 3rd party ID verification services for new customer acquisition/onboarding. Anti-Tampering Controls after each signature to detect tampering seal documents.
Customisable & Scalable
Fully white-label to keep the spotlight on your brand – from start to finish – for your most valuable, trusted processes. Flexibility to scale across your lines of business and departments – both locally and abroad.
Performance & Management
Analyse the performance of your business through a full dashboard. Create custom groups and configure permissions, track all actions and modifications made within a Workspace. Concentrate all board tasks in One Central Location.
Easy Access
Store, edit and exchange documents in a secure Workspace (from desktop, tablet or smartphone) without downloading numerous files with real-time up-to-date information access. Communicate and Collaborate from anywhere, on any device!
Quick launch & Continuous support
Enjoy the performance of the Gapp solution in less than 10 minutes! No software installation, no digital expertise necessary for its use. Our team assists you for an easier handling. We also guarantee quality, high performance and technical support throughout using Gapp.
ALL-IN-ONE PLATFORM
READY TO USE MODULES

Select the modules that fit better your needs.
TURNKEY SOLUTIONS FOR YOUR INDUSTRY