Bravon
Gamification of Businesses
Bravon Platform
Is your company truly engaged?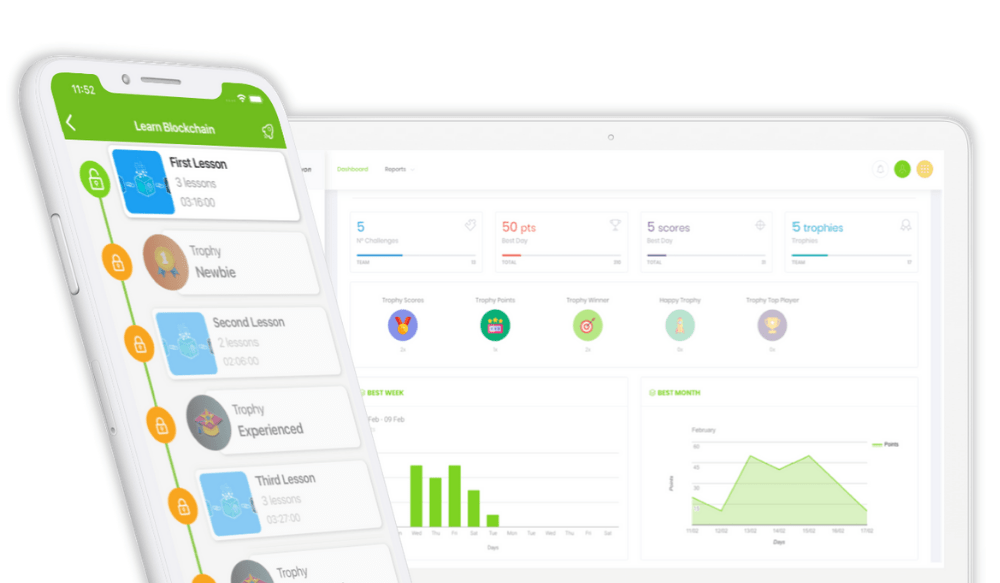 All-in-One Platform

What is Bravon?
A fun and simple way to engage your community (employees, members, users), boost performances and develop skills. Bravon allows you to generate and manage performances, motivations and the commitment of users through unique journeys and gamification techniques and micro-learning strategies.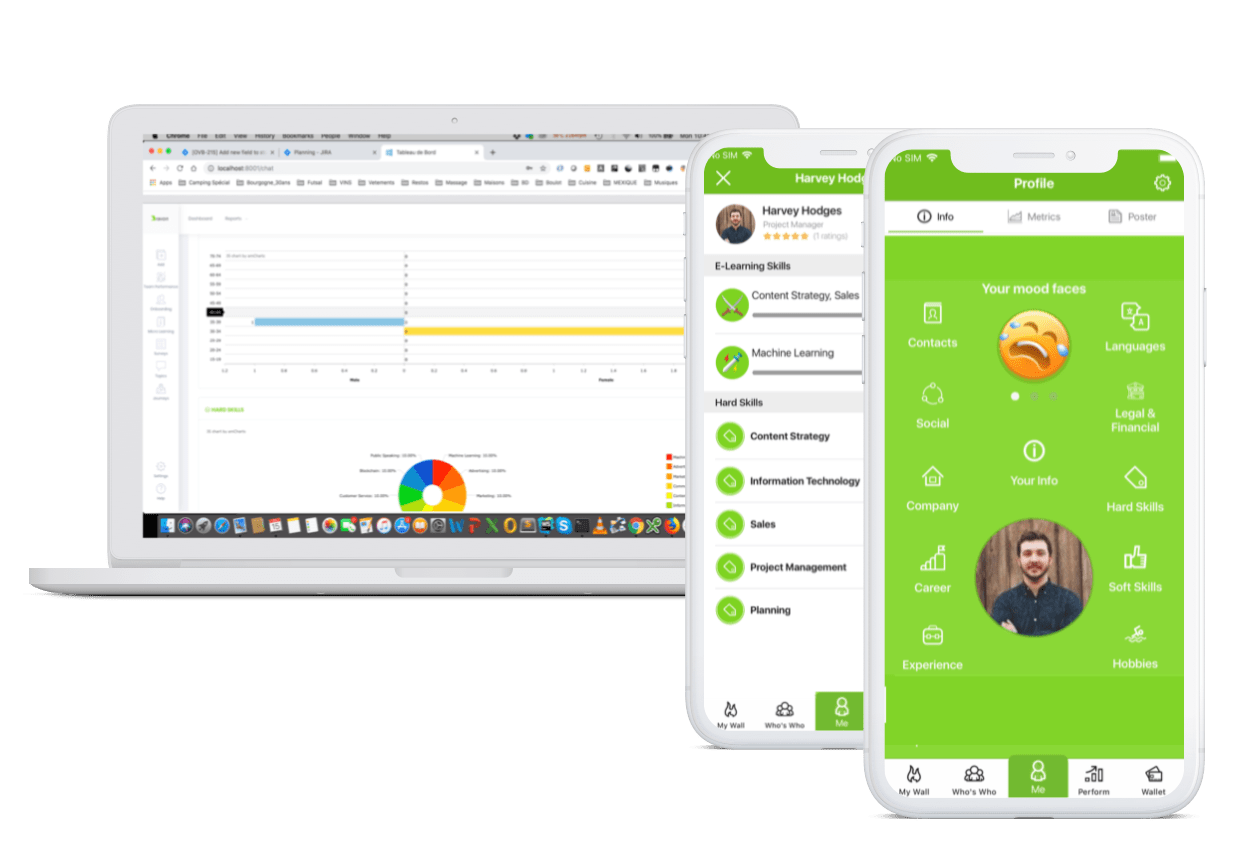 WE BELIEVE IN YOUR POTENCIAL
Approach for Modern Digital Workplaces
Track Your Performance
Analyse the performance of your business through a full dashboard with multiple analytics. See how everyone is doing on the challenges and journeys you created and be able to follow and improve the user experience even more.
Animate your Community
Bravon gamification platform offers a modern integrated communication system to communicate with your audience to animate it thanks to several features like inbox, surveys, chat.
Drive Engagement
Make employees passionate about their work with clear goals and paths to success. Make your customers appreciate your brand with a more engaging shopping experience. Make your club members the actives and involved users through motivating challenges and attractive rewards. Drive engagement through Gamification!
Know your Users
Understanding your users is one of the most fundamental and important steps to motivate them, communicate with them and create the right challenges and experience. Bravon automated retention system keeps your users engaged and pushes them to continue and move to the next level.
GAMIFIED PLATFORM
READY TO USE MODULES

To make a live demo, just contact us through our live chat.
TURNKEY SOLUTIONS FOR YOUR INDUSTRY
Not Enought?
Get a structure Tailor-Made
for your business.