User engagement
improve your business' agility
User Engagement
& Adoption
ENGAGED EMPLOYEES PERFORM BEST.

82% Of Top Global Companies
Are Using Gamification
Only 55% of companies are currently conducting user experience testings.
What about yours?

Why you should improve your collaborators' engagement
Engaged employees perform best.
How Mobilu Improves Engagement & Adoption

Perform
A fun and simple way to engage your employees and boost performances. The platform allows you to create challenges and surveys, but also reward collaborators with vouchers, coins, coupons or points !
Gamified Journeys
Create Journeys according to your collaborator's expectations and your own goals, including challenges, surveys, courses and rewards in order to motivate them and drive engagement.
Gamified Academy
Training platform based on Micro learning and gamification technicals. Micro learning is known for quickly closing skill and knowledge gaps. It is an ideal instructional approach for many situations because: Information changes quickly.
Tracking
Understanding your users is one of the most fundamental and important steps to motivate them & communicate with them. See how everyone is doing on the challenges and journeys and be able to follow and improve the user experience even more. Analyse the performance of your business through a full dashboard.
OUR TECHNOLOGY
Bravon is the right platform to keep your teams engaged!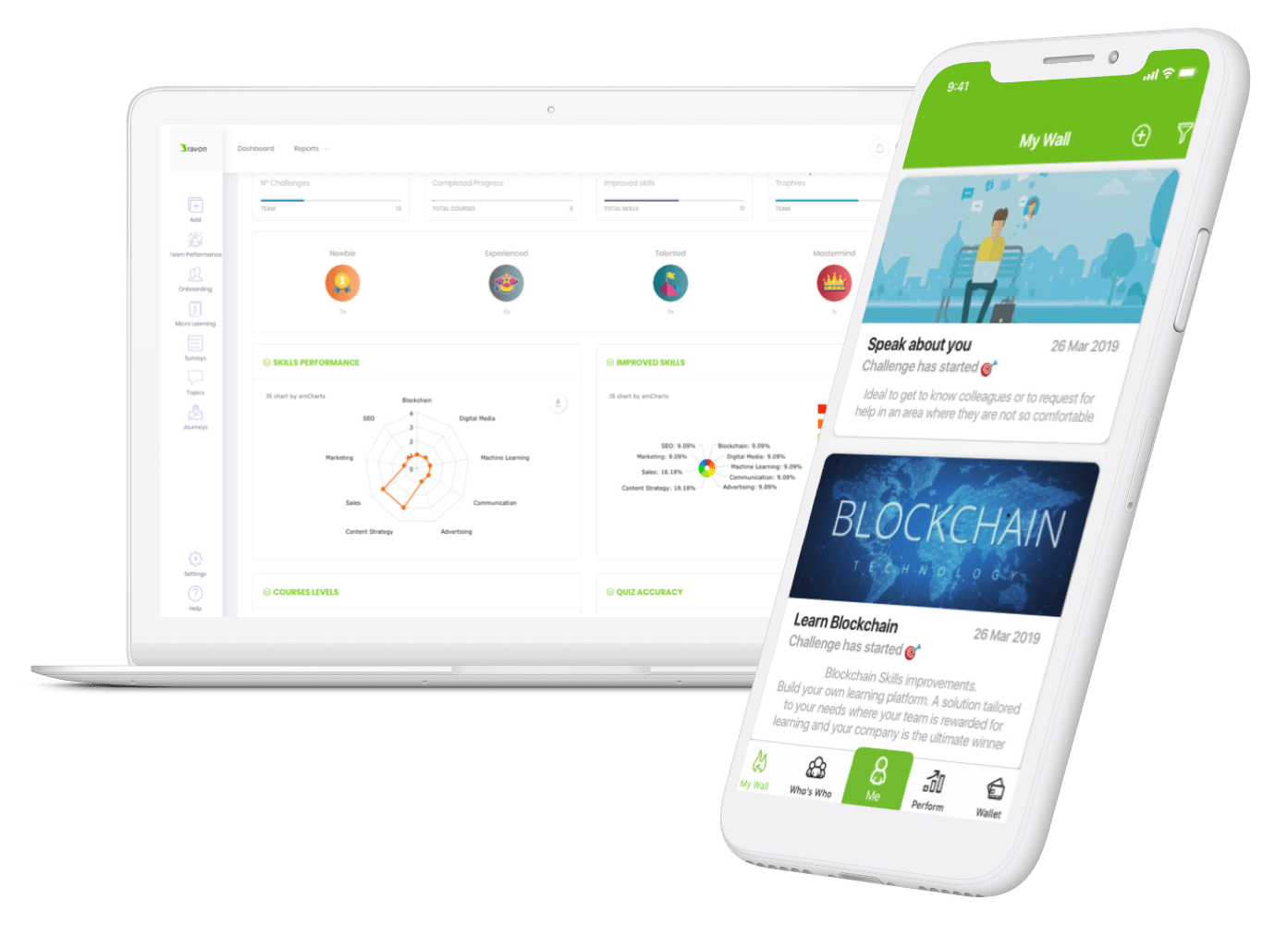 Proud projects that make us stand out